Its Starts When An Appointment Is Scheduled
Designed for psychiatrists, psychologists, therapists and other mental health professionals, Psychiatry-Cloud's Billing and Revenue Cycle Management (RCM) integrates every part of your practice so you can get paid quickly and accurately.
When a patient appointment is scheduled, insurance eligibility is automatically checked 72 hours prior to the appointment and again every 4 hours until the appointment time. Coverage information flows into the patient record, and your practice is prompted to collect copayments and coinsurance at check-in. For patients who carry a balance, invoices are automated.
Custom Claims Rules Engine for Psychiatry & Behavioral Health Practices
Psychiatry-Cloud EHR Billing & RCM contains a sophisticated custom rules engine that continually updates the system with relevant ICD-10 and CPT codes, including add-on codes.
When you chart a visit, the charge seamlessly flows to the claim for submission without the need for re-keying on your claims. Paper superbills and dual entry of data are eliminated.
Get Paid Quicker – See Deposits Faster
Money deposits as well as payment entries are posted and adjusted automatically for you. That is the level of sophistication and control that the EHR platform provides. By tightly controlling the payment and posting workflow, Psychiatry-Cloud frees your billing staff for higher level billing functions.
Electronic deposits and automatic payments are integrated within the system. Electronic payment happens on average two weeks sooner than paper checks, which has a dramatic impact on your practice's cash flow.
Financial Accountability – Catch Problems Before They Happen
The entire Psychiatry-Cloud EHR workflow is infused with financial accountability. To have a well-run medical office, billing can't be separated from registration, charting, scheduling, patient portal, and other functions in the system.
For that reason, all interactions on the mental health EHR platform are designed to capture data quickly and correctly and alerts you when there may be an impact on billing.
Psychiatry-Cloud Billing & RCM is designed to help you catch problems before they happen.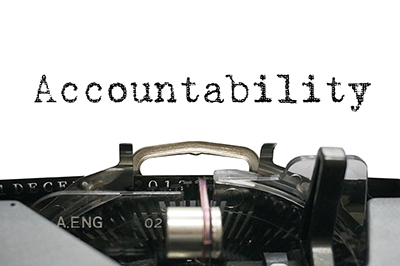 PSYCHIATRY-CLOUD EHR BILLING & RCM FEATURES
| | |
| --- | --- |
| Custom Pyschiatry Claims Rules Engine |   |
| Customize CPT/Procedure codes and fees |   |
| Customize Default/Display Fee For Selected Procedure Codes |   |
| Auto Populate Same procedure and diagnosis codes for each patient visit |   |
| Print Statements (With Date Ranges) |   |
| Print Insurance Forms (With Date Ranges) |   |
| Electronic Claims Submissions |   |
| Easy Setup (input Billing History) |   |
| Provider Information By Location Patient was Seen/Treated |   |
| Record Payments |   |
| Patients |   |
| Insurance Companies |   |
| Manage Deductables |   |
| Manage Co-Pays |   |
| Manage Discounts |   |
| Insurance Authorizations |   |
| Tracked |   |
| Reminder Alert When Authorization Is Needed |   |
| Supports Multiple Insurance Companies/Patient |   |
| Guarantor Custom Settings |   |
| Insurance Companies Custom Settings |   |